High school football fans got a rare treat Friday when the Army Golden Knights' parachute team performed during pre-game ceremonies as Chuckey Doak hosted arch-rival South Greene.
CDHS_Golden Knights
Lee Elder
AFTON, Tenn. (September 22, 2017) – Rural east Tennessee high school football fans got a rare treat Friday when the Army Golden Knights' parachute team performed during pre-game ceremonies as Chuckey Doak hosted arch-rival South Greene.
The Army's official parachute team's Gold Team was scheduled to perform at nearby East Tennessee State University the following day. Working with local school officials, Greeneville Army recruiters were able to secure a second date to coincide with Chuckey Doak's contest.
For Chuckey Doak High School principal Shelly Smith, it didn't take long to respond when recruiters asked her if she was interested in having the team perform at her school.
"It took me about two seconds to decide," Smith said. "This was such a privilege for us to have them."
Smith said the members of the rural Greene County area her school serves were excited at the prospect of the team jumping onto the football field prior to the game. The school's bleachers were full, and many Black Knights' fans sat nearby on the ground by the stadium to get a glimpse of the spectacle.
"Our community is very patriotic," Smith said. "We have a lot of people here who are veterans.
"To have the (Golden Knights) join us is something a lot of us will never forget."
The Golden Knights delivered memory making moments during their show. Narrator Sgt. 1st Class Steve Greene was the first team member to drop from the sky. He carried an American flag which brought the crowd to its feet as Chuckey Doak's band joined in performing the National Anthem.
Six more team members made precise landings on or near the field's 50-yard line. Once their parachutes were secured, team members lined up in formation as the crowd continued to cheer.
Gold team leader Sgt. 1st Class Brian Karst then presented a baton that they had carried down with them in their jump to Greene County Director of Schools David McLain. An autographed game ball was later presented to Smith.
As the game began, the team went to the nearby Army tent to fold their parachutes, sign autographs and talk to newfound fans. Karst said his team often works huge air shows and big-time college and professional athletic events. However, these events often lack the intimate contact in venues like the high school nestled at the foot of the Smoky Mountains afforded the team.
"We like these smaller market jumps best," Karst said. "It gives us a real chance to interact with our audience."
The team's audience ranged from graying veterans to elementary school-aged children. Some wanted autographs, others wanted team collectibles and many just wanted to talk to men who routinely parachute from aircraft more than two miles off the ground.
The Golden Knights, founded in 1959, are based at Fort Bragg, NC. They perform around the world at various events and competition. The Gold team had just returned from Belgium days before coming to east Tennessee.
One of the local recruiters responsible for bringing the team to Chuckey Doak was Staff Sgt. Wesley Cullman. He's the Greeneville-based recruiter assigned to the high school to assist students with Regular Army and Army Reserve opportunities.
"A lot of time some of our smaller schools get overlooked when things like this come up," Cullman said. "They've been very supportive."
--more--
Cullum was quick to stress that the Golden Knights' performance will give the Army a large presence at a time of the school year when many high school juniors and seniors ponder their future. Many are eligible to join the Army under the delayed entry program and leave for the training upon graduating from high school.
"It puts us front and center with a lot of these kids," Cullum said. "This is one of those things that sticks in their memory for some time to come."
For more information on Army opportunities, stop by the Greeneville U.S. Army Recruiting Center 3145 East Andrew Johnson Highway or call 423 638-2261. You can learn about the Army any time by checking us out online at www.goarmy.com.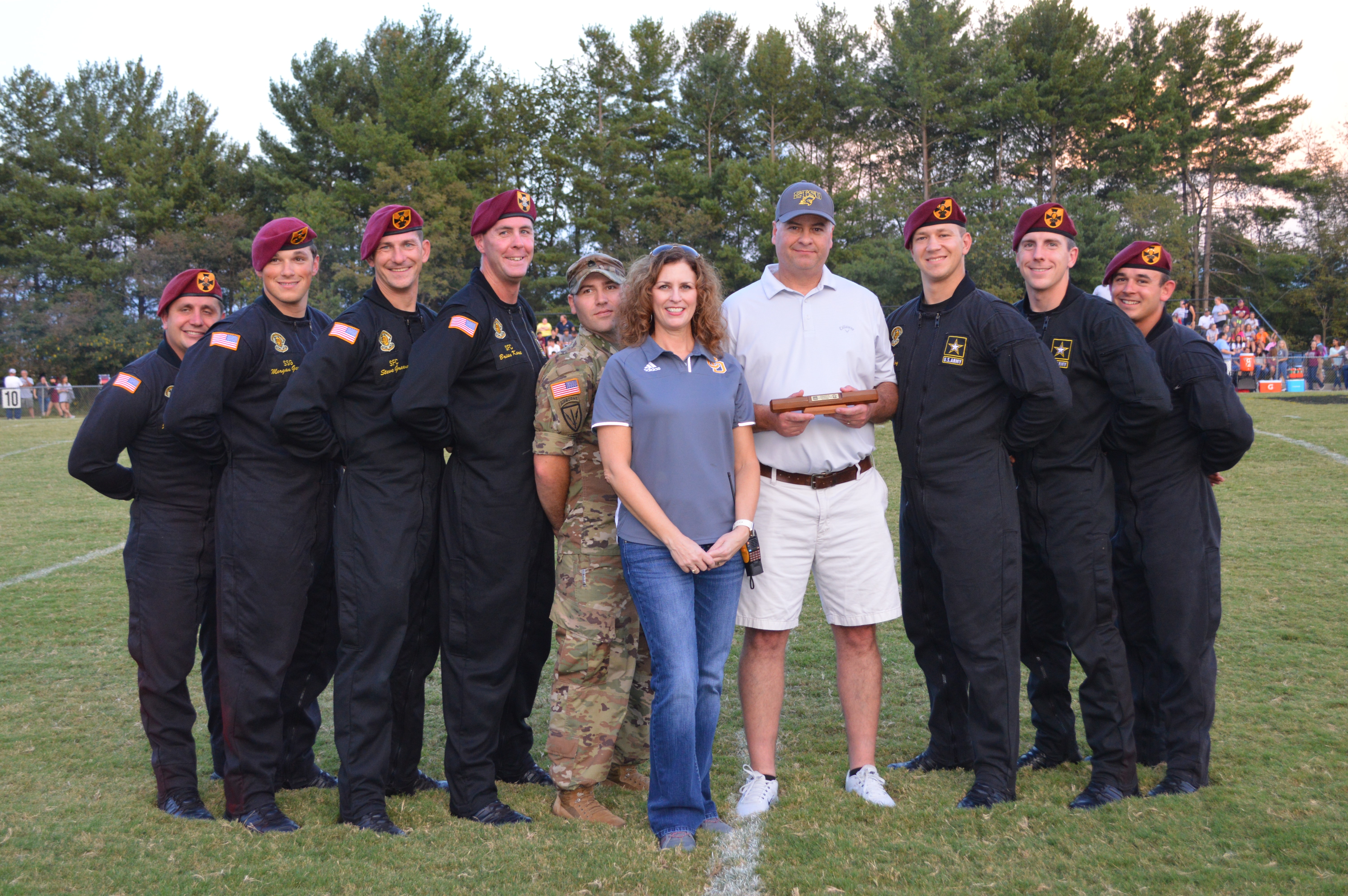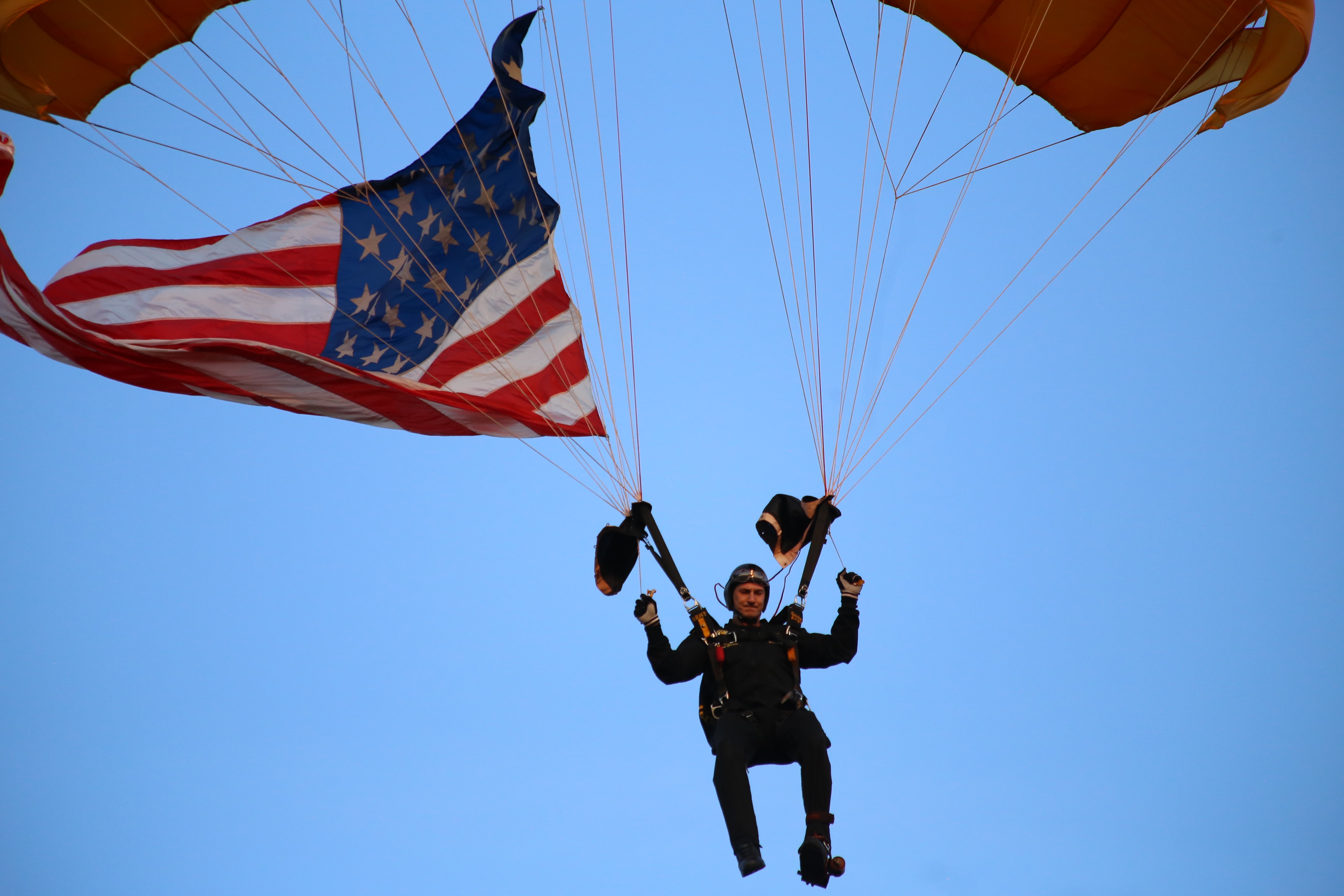 #####